Top 5 Books to Read This Summer
Summer is the perfect time to relax in the sun with a good book! Once you are done with your summer reading for class, check out one of these books the STM English Department recommends for any Cavalier bookworm looking for a great summer read.
1. Ms. Larson recommends The Pellinor Series by Alison Croggon
This fantasy series is perfect for anyone with a lot of time to kill.  With four books that average 500 pages each, this series takes you through a world of magic, heroes and villains, and the struggle to overcome the darkness inside.  This series is highly recommended for anyone who enjoyed The Lord of the Rings series but wants a slightly easier read.
2. Ms. Gevis recommends The Curious Incident of the Dog in the Nighttime by Mark Haddon
This book tells the story of a fifteen-year-old boy named Christopher who sees the world around him a little differently than everyone else.  After a neighborhood dog is mysteriously killed one evening, Christopher decides to investigate the crime, all the while learning more about himself along the way.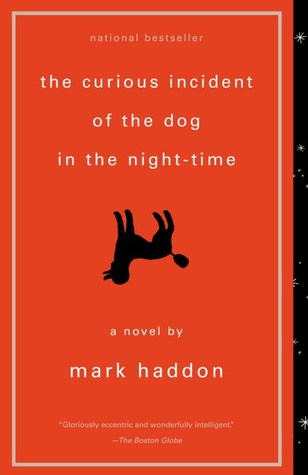 3. Ms. Lounsbrough recommends The Book Thief by Markus Zusak
It's not shocking that, when two years ago a student recommended I read The Book Thief by Markus Zusak, I immediately fell in love with a young girl named Liesel growing up in Nazi Germany during World War II.   Orphaned at a young age, Liesel is forced to grow up under the kindness of foster parents, who teach her to read—and it is this love of reading that prompts her to begin stealing books under the nose of the Nazi regime.  However, the soul of this story, lies in the relationship between Liesel and a young Jew named Max (who is being sheltered by Liesel's family).  It is a story that ultimately reminds the reader of what it means to be human—of what it means to make personal sacrifices for the sake of creating a better, more tolerant world.
4. Mr. Wolffersdorff recommends Elantris by Brandon Sanderson
If you're a fan of world building and dynamic characters, this book is for you.  For hundreds of years, Elantris selected lucky Arelons to join its ranks as immortal gods who had the magical power to protect and assist the people of Arelon.  After the "reod," ten years earlier, though, the blessing transformed into a curse, and now the people of Arelon live in fear that they will be selected.  The chapters rotate between three viewpoint characters—some seeking to restore Elantris to its former glory, others insistent on keeping the curse upon them for religious, political, social, and very personal reasons.
5. Mrs. Mortell recommends Born to Run by Bruce Springsteen
Are you looking for a fast summer read that fans the flame of your own "Glory Days"? Through tales of public success and private struggles, Bruce Springsteen writes a powerfully revealing memoir filled with humor, wisdom, and soul.  Reading Springsteen's Born to Run certainly sparked many happy memories from my own childhood and youth. I encourage anyone looking for a blast into America's recent past to add this book to his/her list.