Top 5 Most Relatable Saints for Teenagers
Last week we celebrated All Saints day at St. Thomas More High School. Our theology teachers started thinking…which saints can teenagers relate to the most? Read below to find out!
1. Pope St. John Paul II:  He revolutionized the way young people responded not only to their faith as Catholics from all walks of life and cultures but how they responded to the Papacy.  He initiated World Youth Day throughout the world as a way to reach out to Catholic youth and today this youth conference lives on, with millions of young Catholics in attendance from all over the world.  St. Pope John Paul II loved young people and left us all with his amazing theology and philosophical principles on the dignity of the human person. His work will influence and challenge the young to seek out their own holiness and relationship with Christ. My favorite quote from him is: "Jesus Christ is the Human face of God, and the Divine face of Man." 

2. St. Augustine:  Augustine definitely enjoyed his youth. He later came to regret just how much he enjoyed it. While I think that Augustine judges his youthful indiscretions too harshly, today's teenagers could relate to simple fact that he reflects on his actions. Augustine looked back on his life and asked: "Why did I do that? What does that tell me about my relationship with God?" The simple act of reflecting on our decisions is something to which everyone can relate.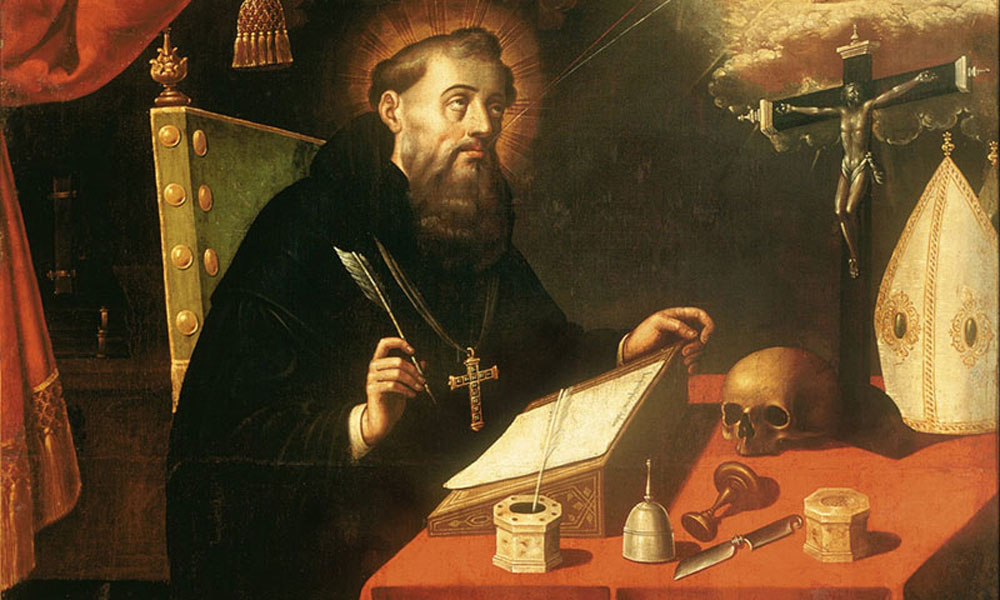 3. St. Symeon the New Theologian: He is one of the only three saints in the Orthodox tradition given the title "Theologian." He was a beautiful and affective writer of letters, homilies, discourses and hymns on the experience of divine light and life. His writings had a massive impact on Hesychasm in the Greek East and the medieval flowering of vernacular mystic writers in the West. He was an early advocate of daily reception of the Eucharist and, for priests, of daily celebration of the Mass.
4. Therese of Lisieux: Though she died young and never did "great" works, she's incredible! She made herself small so that Jesus could carry her to perfection. She did little things every day and found holiness in her ordinary life.  She also would fall asleep in prayer (which is probably something a lot of teens do!), but thought that mothers delight in their child sleeping in their arms, so God must love her when she slept in prayer.
5. Blessed Imelda Lambertini:  Born in 1322, she (at the age of nine) begged to receive Holy Communion but was denied because the custom of her time was that Holy Communion be given to those around the age of twelve. One time after Mass, while she was praying quietly, one of the nuns cleaning the altar heard a noise and saw a shining Sacred Host suspended in the air, with a light upon Imelda. A priest was called for and he got the message that Imelda was ready for Holy Communion. After the priest gave Imelda Jesus through her 1st Holy Communion, she died with a smile on her face from pure joy for she desired nothing more from that time on… Her body today still remains incorrupt in Italy.